Getting actively involved in your Photo's
We specialize in Artistic Photography. making your functions have that spunk to the memories, catching all those moments the photographer misses, creating memories of all those little wonderful awesome moments. making your simcha last forever.
We pride our selves in Child portraits. capture the moments when they are having incredible fun. our photographer is an expert with children, he manages to grasp the moment with children and fully entertain them at the same time, creating memories that others do not think of. We grow with your children making their memories last forever

We make sure that YOU are activley involved in the process of creating YOUR memories

Gilad Spitalnik Tel: 02 5375381 cel: 052 7652936 email: [gilad@interivity.com]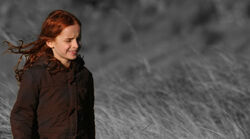 Ad blocker interference detected!
Wikia is a free-to-use site that makes money from advertising. We have a modified experience for viewers using ad blockers

Wikia is not accessible if you've made further modifications. Remove the custom ad blocker rule(s) and the page will load as expected.