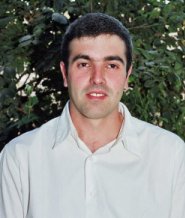 Efrat resident since: 1998 (Shchunat HaGefen)
Age: 33
Statistics: Married to Tali, father of three.
B.A. in Law, Bar Ilan University; M.A. in Law, Hebrew University
Occupation: Lawyer, private practice in Jerusalem.
Proven record in Efrat: member of the municipal transportation committee. Formerly, member of the Gefen synagogue board.
Ad blocker interference detected!
Wikia is a free-to-use site that makes money from advertising. We have a modified experience for viewers using ad blockers

Wikia is not accessible if you've made further modifications. Remove the custom ad blocker rule(s) and the page will load as expected.